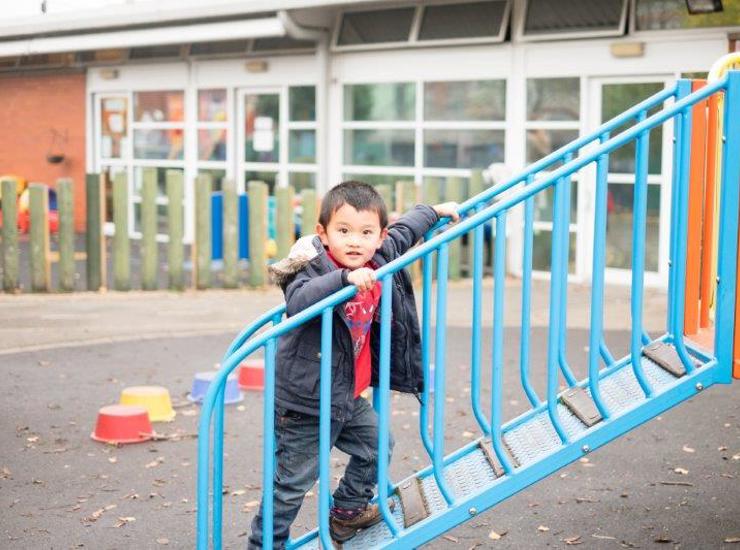 I was extremely grateful for the opportunity to complete a six week internship at the University of Manchester's LuCiD Child Study Centre, where I gained a deeper understanding of how research in child language acquisition is conducted. I was supervised by Prof. Anna Theakston and assisted on various projects within the centre; however, most of my time was spent contributing towards two main projects. Firstly, I created stimuli for a follow up study in The role of visual preferences in later language learning. Secondly, I was involved in looking at the acquisition of tag questions, by transcribing and coding audio files to later be analysed.  
Preparing animations for The role of visual preferences in later language learning
When working on the role of visual preferences in later language learning project, I created stimuli for an experiment planned as a follow up study on 2 year olds to investigate if they can learn to associate verbal labels with actions and how they do this. The stimuli consisted of two animal characters, one agent and one patient; it was my role to animate these characters in order to create video clips for experimental trials.
First the children will be presented a simple event where the agent approaches the patient and causes them to physically move, this video clip will be played along with recorded spoken sentences 'Look the cow is meeking the pig'. The sentences include a novel verb such as 'meeking' as this allows us to measure the child's ability to learn new verbs as opposed to using their existing knowledge. Following this, two clips will be shown simultaneously where a different action will be performed in each. If they have interpreted the verb correctly and can recognise this action in the clips, they will look at the scene containing the action that they saw earlier. An eye tracker will be used to record which scene the child is looking at in order to measure the child's understanding.
I also worked on a project under the communication theme for the acquisition of tag questions. Tag questions pose many problems for children who are acquiring the language and children make number of errors for example auxiliary and pronoun matching errors such as 'I like ice-cream, doesn't me' as opposed to 'I like ice cream, don't I'. There is limited research on how the language children hear or input relates to their acquisition of tags.
I transcribed and coded audio files of a child and their caregiver in order to contribute to the dense corpus data to be analysed to complement experimental studies on tag questions. The clips were recoded over a period of two years and were naturalistic interactions.
What I'll take from my internship experience
I applied for the internship to broaden my experience as I hope to achieve a Doctorate in Educational Psychology after completing my BSc Psychology Degree. There were many areas of children's language acquisition that interested me during my second year modules and I became aware of the importance of children's language skills, as this is a key predictor of future academic success.  This is a particularly important issue within the realm of Educational Psychology and I was extremely keen to gain hands on experience within a real research environment.
My time working at the LuCiD Child Study Centre in Manchester has been thoroughly enjoyable and enriching; I have broadened my skill set and deepened my understanding of how research is conducted beyond Undergraduate level. I have also been privileged enough to attend Lab Meetings, Reading Groups and Seminars along with Academics, this has allowed me to witness interesting discussions on topics at a much more advanced level than I would have otherwise have been exposed to.  I now have a deeper understanding of how research is carried out; my experience has strengthened my desire to complete a Doctorate, however, I am now open to other avenues of Post Graduate study or possibly a career in research. 
Author