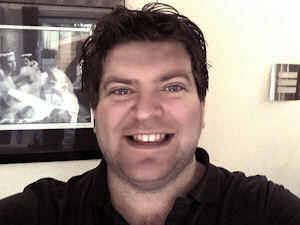 Andrew Roxburgh
Researcher
Organisation:
University of Liverpool
A bit about Andrew Roxburgh
After receiving a BEng and MEng in Electronic Engineering from the University of Warwick in 1998, I have worked as a software engineer in various sectors: fire safety control, motorsport, automotive research and development, medical, web design, GIS, advertising and others. 

My interests now lie in mobile applications - and the idea of creating software to make a positive difference to people's lives greatly appeals to me. In addition, having a personal interest in children's language development means that for me, working on developing LuCiD's Babytalk app is interesting, fun and rewarding.
I also plan to beta-test Babytalk on my other development project, Offspring 1.0 (AKA my 1-year-old son).
My Role in LuCiD
I am the Research Assistant for the Babytalk app; a smartphone, tablet and web-enabled app for parents, researchers and practitioners to monitor, assess and promote children's language development.