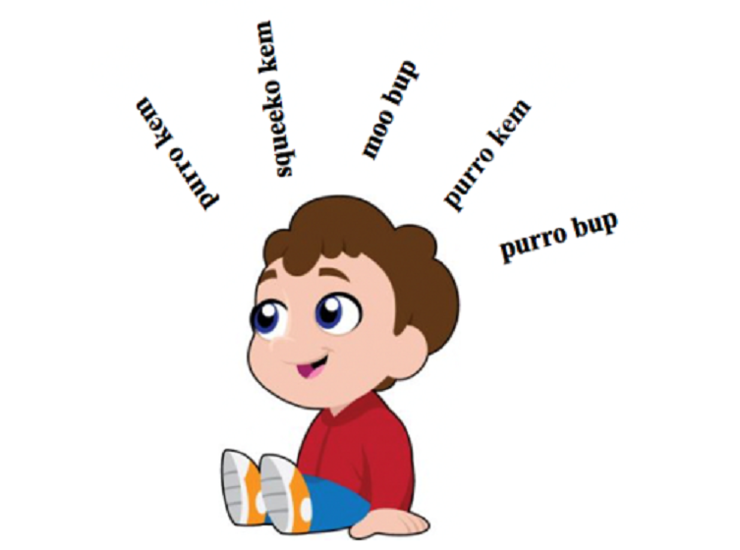 This summer, I was fortunate enough to have the opportunity to work with Dr Elizabeth Wonnacott at the world-renowned Language Learning Lab at UCL, via a LuCiD travel award.
Dr Wonnacott's lab is widely known for its outstanding research in the area of statistical learning mechanisms in language acquisition. Statistical learning helps learners of a language identify reoccurring patterns in the language that they hear/see and then use this information to produce infinite number of novel sentences and avoid making errors. For example, learners of English notice the word 'brought' being used in the input sentences that require the use of the past tense form of the verb 'bring' which helps them avoid errors such as 'bringed'.
Dr Wonnacott studies the role of statistical learning using a simple and versatile experimental design called Artificial Language Learning (ALL) and therefore, the primary aim of my visit was to learn about this method.
ALL experiments require participants to learn and use an experimenter-created novel language. The researcher can manipulate the frequency of language input in isolation of other factors that also influence language acquisition. Thus, it provides a well-controlled method to study how the statistics of language input affect language development.

Dr Anna Samara, one of the postdocs at the Language Learning Lab, trained me to create stimuli for ALL experiments. I had the opportunity to contribute to a study design she was working on. I learned how to use the Gorilla experimenter builder to design these experiments, test kids in schools (kids enjoyed learning an alien language!) and gained experience on practical challenges' researchers face while teaching children complex sentences in artificial languages. I had intensive data discussion sessions with Anna which expanded my knowledge on complex statistical tools that are used to analyse and interpret data from these studies.
Another purpose of my visit was to deepen my knowledge in the area of language evolution. I was excited to be directly involved in Dr Catriona Silvey's research which looked at how the meanings for relational words such as 'above' and 'below' evolve and are acquired, an area that I had not worked in earlier. I thoroughly enjoyed my discussions with Catriona about the historical origin of the Nicaraguan sign language and its influence on language evolution research. Continued discussions with Catriona on the data we collected have revealed some interesting findings!
During my visit, I also gave a talk on "Avoiding causative overgeneralisation errors across five languages (English, Hebrew, Hindi, Japanese, K'iche'): The role of semantics" at the Language Learning Lab monthly meeting which generated a lot of discussions and great feedback on the methodological designs of the study. I met other lab researchers and learnt about their studies examining the role of statistical learning on various aspects of cognitive-linguistic development using the ALL paradigm. Further, projects investigating the role of input variability in language learning interested me, an area that I will be taking on to work with Dr Wonnacott.
I attended IJLCD's Annual Lecture by Prof Pam Enderby on "Strictly Come Dancing: Speech Language Therapy?" Being a Speech and Language Therapist (SLT), this talk was invaluable for me. It helped me evaluate my role as an SLT and bring about strategic changes in my clinical work. Also, I attended a seminar organised by the UCL Knowledge Lab, in which I learnt about a number of factors that design manufactures need to take into account when making alternative and augmentative communication devices for children with severe speech and physical impairments.
Overall, my research visit was an enriching experience and enabled me to expand and strengthen my network with child language researchers; all thanks to LuCiD! I thank Prof Rosemary Varley and Dr Wonnacott for hosting me. Dr Wonnacott and her team were very welcoming and showed keen interest in my work. They were all about sharing knowledge and made sure I had a fruitful experience during my short visit. My favourite place in the department was the library on the second floor that was full of inspiration (That's the picture at the bottom of the blog!). Last, but not the least, I thank my line manager, Prof Ben Ambridge who has always been supportive of my career aspirations and encouraged me to undertake this research visit alongside my job.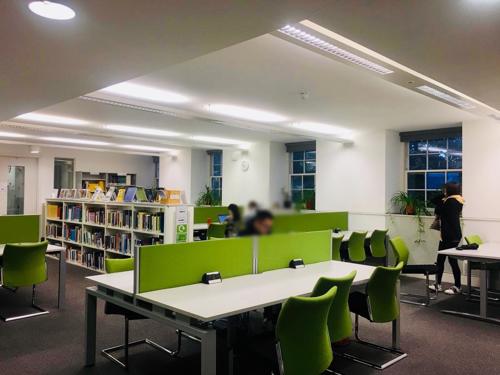 Author