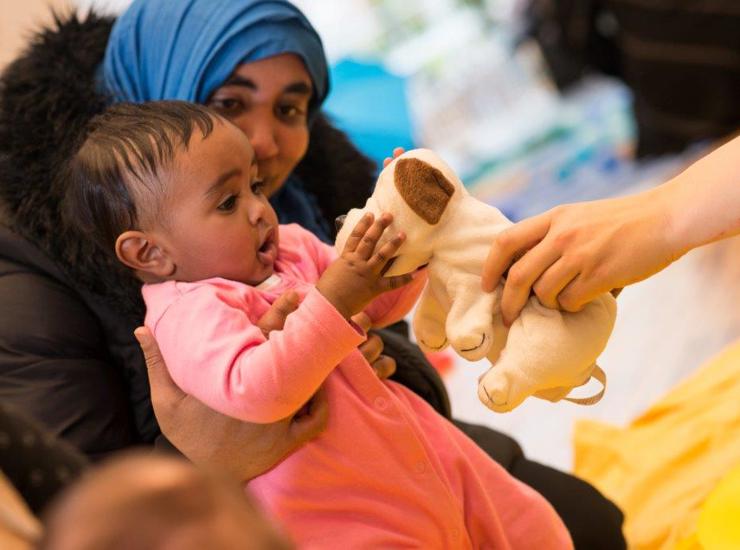 Following a successful trial at November's ESRC Festival of Social Science, Language Baby returns to the Whitworth art gallery. The event builds on the Whitworth's existing Art baby - Music baby programme, where babies and their grown ups take part in free sensory play sessions exploring different colours, objects and textures, as well as enjoying music from a local musician. 
Language baby unsurprisingly focuses on language, with a storyteller leading babies through a mini-adventure with words, even before the babies can talk. Researchers from LuCiD will be on hand to chat with caregivers about babies' early communication skills, highlight how much children understand long before they can talk and answer language development related questions.
The first of this new series of Language Baby events will take place on Wednesday 29th March and will initially be open to a local children's centre, with a view to opening it to the public for future events. More details to follow about these in the future.