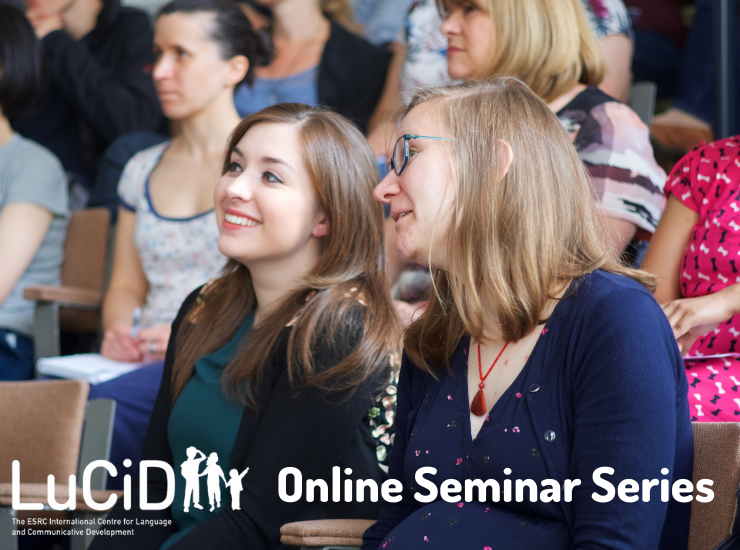 Dr Natasha Kirkham (Birkbeck) will give the next LuCiD seminar on Tuesday 2nd February at 11am via zoom. Natasha will be sharing her research on Noise and Development: Infant attention in the middle of everything. For more details, see the abstract below.
If you would like to attend the seminar, email our Centre Manager, Helen, who will share the zoom details with you.
Abstract:
Development occurs in the real world, in noisy, distracting, and occasionally chaotic environments. Within these environments, the infant's biggest challenge is to separate the signal from the noise, to understand what is a relevant cue, and to learn what is a distraction.   Prior research has shown that infants do well in situations where attention orienting is supported by redundant multisensory cues (Bahrick & Lickliter, 2000; Lewkowicz, 2000; Richardson & Kirkham, 2004; Wu & Kirkham, 2010). But, what these studies have failed to show is how this works outside of the lab, in real-world contexts, where attention-grabbing cues are not time-locked or controlled.  Over a series of studies, we have looked at the role of distraction and noise in infant attentional development. In this talk, I will be presenting data showing developmental changes across the first year of life in response to distracting environmental conditions, how this is related to the multiple memory and learning systems available to infants, and the role of individual differences in infant performance.