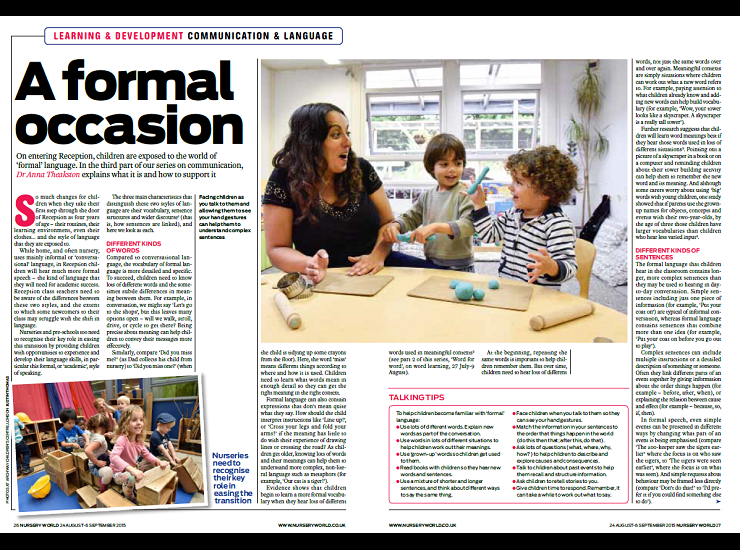 Our third article in Nursery World Magazine's language and communication series has been published. A formal occasion, written by Dr Anna Theakston, focuses on the 'formal' language children are exposed to when they enter school. In this article, Dr Theakston from the University of Manchester, explains what is meant by 'formal' language and how nursery practitioners and caregivers can support children as they make the transition to school from nursery and home environments. She provides evidence-based tips on how to help children become familiar with 'formal' language. Read the full open access article (PDF opens in new tab).
LuCiD researchers have been invited to write these articles as part of the learning and development series for Nursery World Magazine.  Each article will focus on a different aspect of child language and communicative development linked to LuCiD's research themes. The articles will be published monthly from July to November 2015. Find out more about all of our upcoming articles.
Nursery World Magazine is a fortnightly subscription-only magazine available in print and online. 
Author