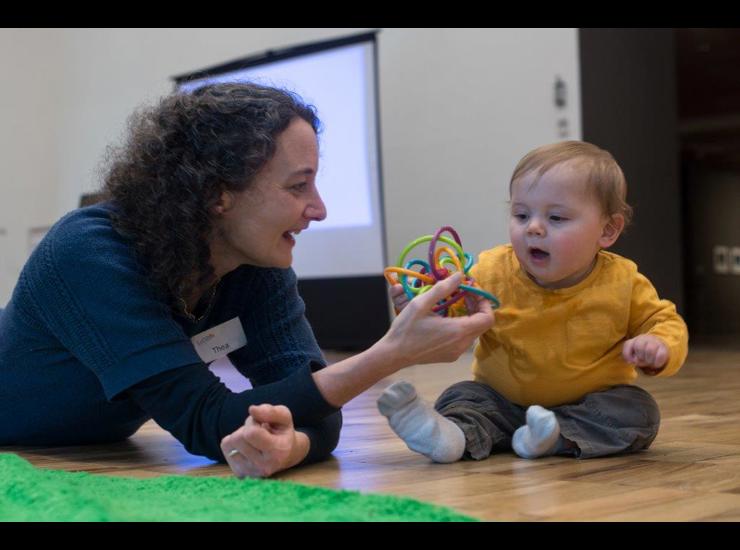 Identifying words from continuous speech is difficult, but languages contain several cues that can help us, including the way that syllables appearing at the end of words tend to be longer in duration than others. Opinions are divided over whether this durational cue guides grouping for language sequences only, with sensitivity to this information arising from language experience, or whether it helps learning more broadly - assisting grouping for all types of information.

To test this, we exposed speakers of languages with different lengthening patterns (English and Japanese) to sequences of speech and shapes, and examined learning. Sequences contained lengthened first or final items, or had uniform length. Learners grouped speech and shape sequences similarly, and preferred for lengthened items to appear at the end of sequences, despite their language background- even though Japanese uses duration less reliably than English. This suggests sensitivity to duration information is a general perceptual tool.
Read the full journal article to find out more:
Frost, R. L. A., Monaghan, P., & Tatsumi, T. (2016, November 28). Domain-General Mechanisms for Speech Segmentation: The Role of Duration Information in Language Learning. Journal of Experimental Psychology: Human Perception and Performance. Advance online publication.