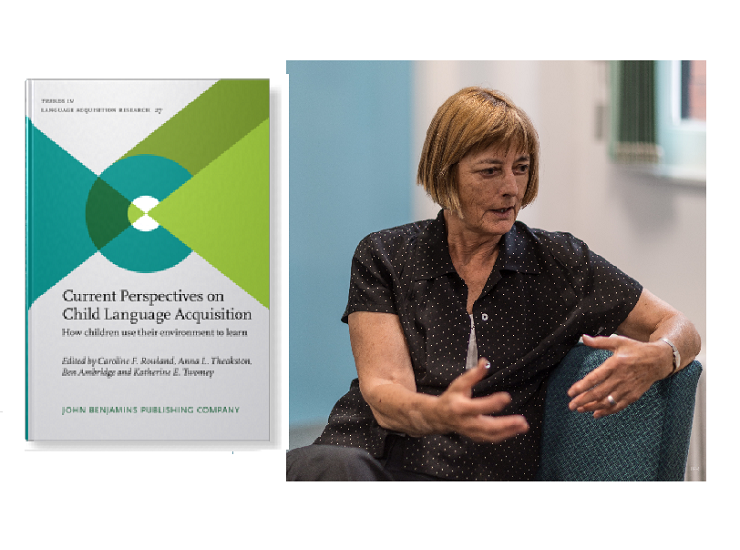 A new book, Current Perspectives on Child Language Acquisition: How children use their environment, has been published to mark the tremendous contribution Prof Elena Lieven has made to the field of child language development research. The book's publication coincides with Elena's recent retirement and was a complete surprise to her!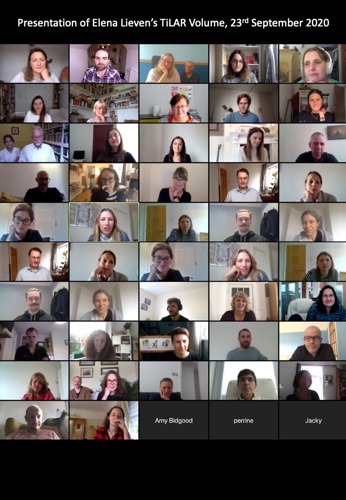 Former LuCiD Director, Elena was presented the volume via a surprise zoom party by the book's contributors and editors, and in the presence of many of her colleagues and students, past and present.
The book is a collection of essays written by a group of researchers who all take an approach centered on child-environment interaction, and all of whom have been influenced by the work of Elena. It also includes a foreword from Prof Michael Tomasello, who Elena worked with for many years at the Max Planck Institute for Evolutionary Anthropology, Leipzig.
Elena retired at the end of September, following over 40 years working for the University of Manchester. Elena has been a trailblazer in language development research. She has supervised countless students, mentored and championed colleagues and fostered close research links with collaborators all over the world. The latter played a crucial role in the creation of the LuCiD Centre, which she led from 2014 until earlier this year.
On behalf of everyone at LuCiD, we want to extend a huge thank you to Elena for all her hard work, support and wisdom!
Author